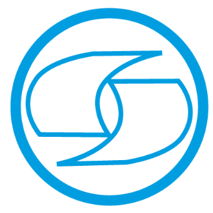 Todos podemos ser héroes en esta emergencia
Donate
Created By:

SONOVISION

Collecting for: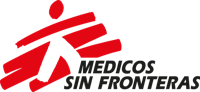 Todos podemos ser héroes en esta emergencia
El mundo entero se enfrenta a una de las pandemias más virulentas en un periodo corto de tiempo, que afecta a todos en todo el mundo.
The entire world faces one of the most virulent pandemics in a short period of time, affecting everyone around the world.

Desde SONOVISION lanzamos una campaña para la recaudación de fondos para la lucha contra el COVID-19, lo hacemos a través de MÉDICOS SIN FRONTERAS porque consideramos que es una de las organizaciones que más puede ayudar, por su experiencia y dedicación, a superar esta situación.
From SONOVISION we launched a campaign to raise funds for the fight against COVID-19, we do it through DOCTORS WITHOUT BORDERS because we consider it to be one of the organizations that can most help, due to its experience and dedication, to overcome this situation .

Hemos creado este espacio para que nos ayudéis a difundir el mensaje y que participéis de forma activa y así logremos entre todos superar este desafío. Cada día ganamos una batalla cuando nos quedamos en casa, ayudando a frenar el virus. Sin embargo es necesario dar un paso más, ¡SEAMOS PARTE ACTIVA Y PARTE DE LA SOLUCIÓN!
We have created this space so you help us to spread the message and you can participate actively and thus we all succeed in overcoming this challenge. Every day we win a battle when we stay at home, helping to stop the virus. However, it is necessary to go one step further, LET'S BE ACTIVE PART AND BE PART OF THE SOLUTION!

Haz tu donación y difunde el mensaje, amigos, familiares, socios, clientes… cuantos más seamos, nuestra ayuda llegara a más gente. La ayuda de SONOVISION esta en camino, ahora te toca ti, contamos contigo.
Make your donation and spread the message, friends, family, partners, customers ... the more the merrier, our help will reach more people. SONOVISION help is on the way, now it's your turn, we count on you.

Donate
243 €


Collected

24% 1,000 €
Anonymous User

Donated

40 €

Maricel Darie

Donated

20 €

Anonymous User

Donated

3 €

Mariam Mitioui

Donated

20 €

Luis de Arpe

Donated

40 €

Anonymous User

Donated

20 €

Anonymous User

Donated

20 €

Rodrigo Casarrubios

Donated

60 €

Maria De Arpe

Donated

20 €