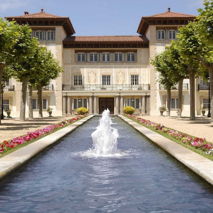 TK Summer Party 2023 Flea Market Donation
Donar
Creado por:

TravelPerk

Apoyando a:
TK Summer Party 2023 Flea Market Donation
The fight against child malnutrition
:

Medicos Sin Fronteras (MSF) is the charity chosen by TKers during the 4/8/23 EoW. This charity is doing amazing things to help provide humanitarian medical aid in over 70 countries. MSF supports people threatened by armed conflicts, violence, epidemics/neglected diseases, and natural disasters. Their mission is to preserve life and alleviate suffering.
With the donations from TKers, they will be able to provide therapeutic food that contains all the nutrients that a malnourished boy or girl needs to recover. Each complete treatment costs €39 and in just six weeks they can be back to running and playing
Usuario anónimo

donado

20 €

Usuario anónimo

donado

18 €

Maryline Goldman

donado

20 €

Marcos Sabino

donado

20 €

Freya McDermott

donado

10 €

jordan kennedy

donado

10 €

Sophie Stoodley

donado

10 €

Flick Norman

donado

20 €

Lena Lindlbauer

donado

10 €

Álvaro Salvá

donado

40 €

Sheila Mansilla Rodriguez

donado

10 €

Clare Mackey

donado

10 €

Thank you for an amazing flea market!!

Lucy Alvarez

donado

10 €

Natalie Fabry

donado

10 €

Nurdan Fatoglu

donado

25 €

Christian Pacheco

donado

20 €

Julia Heinersdorff

donado

20 €

Usuario anónimo

donado

30 €